about us
Rosalie Van Velsen & Hans Mayer, friends, wine drinkers, importers and adventurers.
With an invitation to take a holiday at the place where Giggle (Rosalie) was turning an abandoned village into a hotel, the friendship became official. A great contrast in personalities, Hans makes people sit at small and large theatre's and sports building accros Europe, Rosie is more a theatre on her own. But they share the love for everything that life offers "more"; wine, theatre, art, music, dance, and all the things that make them wonder. How to combine talents, travel, skills and different minds...
Un po di piu started growing from one glass into another.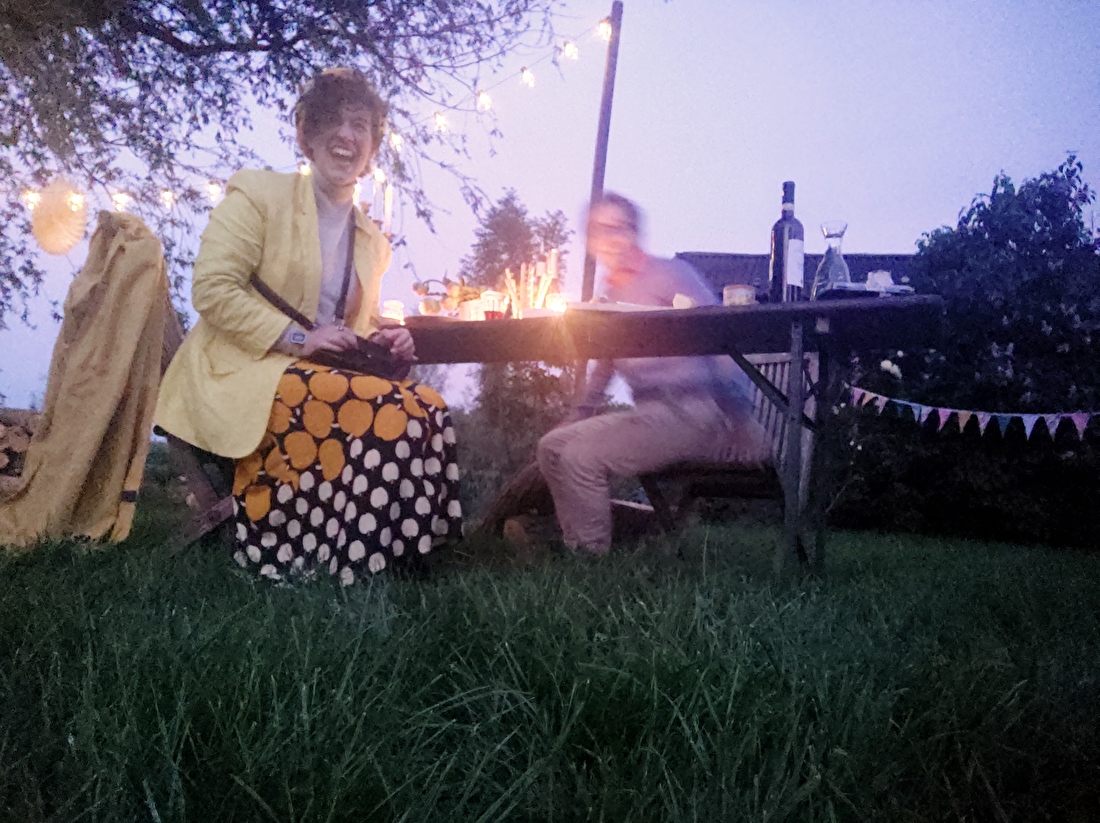 Hans & Giechel, May 2020
Un po' di più, literally translates as 'a little more' where wine is the heart of the adventure. We want to offer a little more than just a glass of wine,or a serious tasting. Wine is also the gateway to fun, to stories, to connection, to food, to each other. We believe in multi-dimensional experience, music, environment, fine food and drinks, hospitality, an adventure where everyone is amazed.
---
Un po' di più
For whom?
For wine drinkers, connoisseurs, explorers, and storytellers looking for 'a bit more'.
Wine; an ancient and beautiful natural product, the liquid compound, and with the right care and dedication, a treat!
No harvest is the same, every year a different experience and journey to the best result.
Do you want to be part of it? We do! After many tastings and trips through Italy, the decision has been made, we want
"Un po' di più".
---
Questions
We are happy to help you with your questions. Please use our contact page, we will reply to you as soon as possible.